Playlist
Our very own JEKEY from Barcelona checks in with the 4th installment of the HH Podcast Playlist. JEKEY is a seasoned vet who has been around the globe spinning at the biggest clubs in Ibiza, Hong Kong, NYC, Vegas and has shared the stage with legends such as Bob Sinclar, David Guetta, Rick Ross, Jazzy […]
Trick or Treat? Our handpicked collection of tracks to spin on the spookiest night of the year…
French Dancehall you won't find on any other pool curated by our very own @DEELANdj (Heavy Hits, France)
From Destiny's Child to Dr Dre, Eminem to The Red Hot Chili Peppers, Jay-Z to Marc Anthony~ the year 2000 delivered hits from all genres including Dance, Country, Alternative, and Latin music. Check out volume 1 of our top songs from Y2K…
DJ Enuff from the world famous Heavy Hitters top Hip Hop picks as heard on HOT97s New at 2!
Ariana has been captivating audiences with her voice and energy since her debut record in 2013 "The Way" ft Mac Miller (RIP). Since then she has put out hit after hit and has worked with some of the biggest names in music including Major Lazer, Future, Nicki Minaj, Zedd, The Weeknd and many more. She […]
Most Shazam'd songs week of Oct 8 2018. For those unfamiliar Shazam is an application that helps users figure out the name of a catchy song being played on the radio, television or other place and as a DJ it's a great way to know which songs caught people's attention.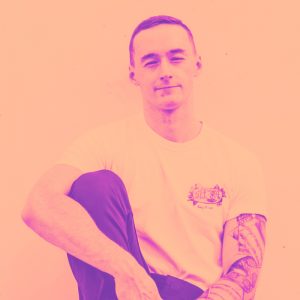 DMV (DC, Maryland, Virginia)
Welcome the newest member to our editor team DJ AND ONE out of DC (USA). AndOne is one of the DMVs next rising stars and with only 5 years of experience he has already been called upon to open for industry heavyweights such as Post Malone, Ying Yang Twins, Cazette and MIMS. We caught notice […]
Stay on top of the sound of the Netherlands with our 2nd installment of Dutch Bass Essentials
The International club king, The Heavy Hitters VP, one of the origianl Ciroc DJs, and Roc Nation DJ, DJ Camilo started DJing at the age of 12 and was put on by DJ Enuff on Hot97 in 2001. Through the years he's been a staple on New York's #1 station, Hot97 and has been rocking […]
Load More