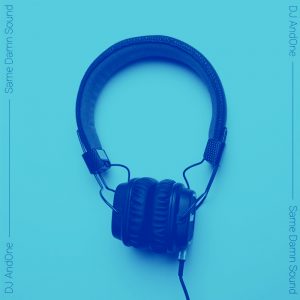 DJ AndOne's Debut EP "Same Damn Sound"
DJ AndOne's Debut EP "Same Damn Sound" Hopes To Motivate Producers
Hailing from Richmond, VA  DJ and Producer AndOne just released his debut EP titled "Same Damn Sound" that is already capturing the attention of artists and fans worldwide. The 2019 DMC DC Finalist comes with a very unfiltered approach. An approach that takes aim at the current state of electronic music.
It's no surprise that he has released a very uncensored EP. His DJ routines and mixtapes have all taken a similar approach, amassing thousands of plays overnight. Clearly, AndOne draws influence from dance music heavy hitters such as Party Favor, Diplo, and Valentino Khan.
While this may be his first stab at production, don't expect this to be the one and only time you see music from him.
You can stream the full album below!

For more information, promo requests, or to arrange an interview, contact:
DJ AndOne (djandonemusic@gmail.com), (703-789-5694)
Load More